MAN SENTENCED IN RUFUS KING PARK SHOOTING DEATH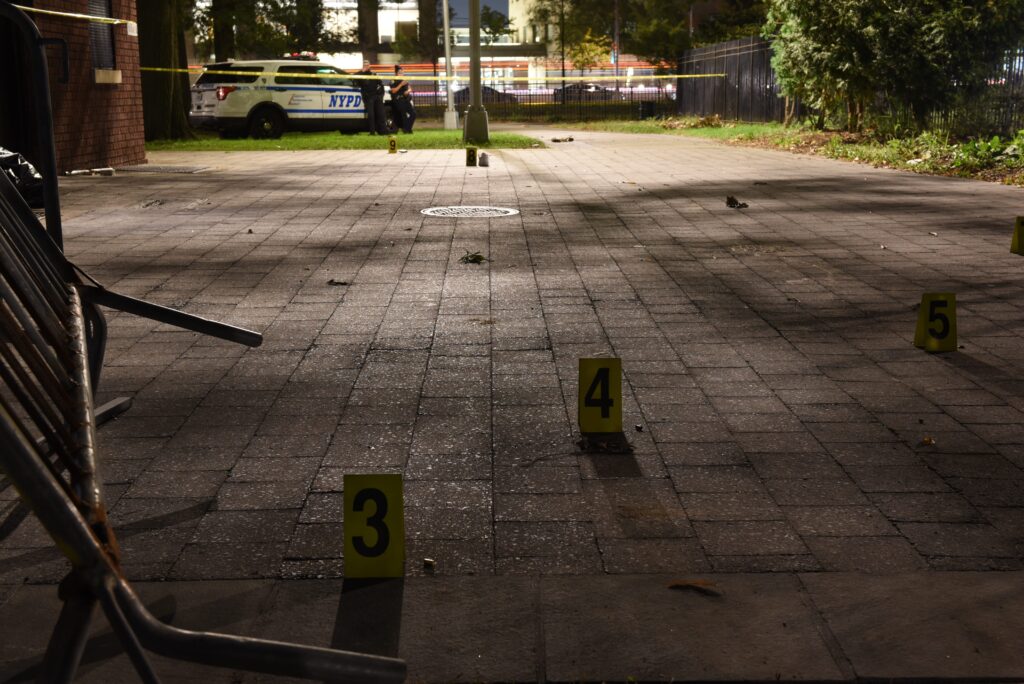 Queens District Attorney Melinda Katz announced that Torren King was sentenced today to 19 years in prison after pleading guilty to manslaughter in the shooting death of a 22-year-old man in Rufus King Park. Two others charged in the shooting, stemming from a drug deal gone bad, are awaiting trial.
District Attorney Katz said: "Less than $1,000 worth of marijuana cost a young man his life. This kind of mindless gun violence, in a public park in broad daylight, is why we will not relent in the fight against illegal guns. It is why we will continue to do everything we can to get lethal firearms and the criminals who use them off our streets."
King, 20, of Beach 47th Street in Far Rockaway, pleaded guilty in July to manslaughter in the first degree for the park shooting, which occurred in 2020. He also pleaded guilty to criminal possession of a weapon in the second degree in an unrelated incident, admitting to firing a gun in Jamaica in June 2021. Justice Kenneth Holder sentenced King to a determinate term of 19 years in prison for manslaughter and to a determinate term of 10 years for the weapon charge. The sentences are to be served concurrently.
Two co-defendants in the Rufus King Park shooting are awaiting trial.
According to the charges:
On October 15, 2020, at approximately 4:30 p.m., Numani Lambert, 22, and two companions arrived at Rufus King Park after they had arranged on Facebook to sell marijuana to a buyer who went by the online name "Pimmy Don."
One of Lambert's companions used Facebook to send messages to "Pimmy Don," who responded that he was sending his "boys" to the park to make the buy.
Lambert and his companions met King and another man in the park. Because King refused to pay, no marijuana changed hands and Lambert and his companions turned and walked away.
King called them back. With Lambert directly in front of him, King pulled out a gun and said, "Now you have to give it to me," and fired two shots. A single bullet struck Lambert in the head. The Bronx man died three days later at a nearby hospital.
During a court-authorized search of a co-defendant's residence, police recovered the murder weapon, a 9mm Luger, along with nine rounds of ammunition.
The man was later identified as the would-be buyer, "Pimmy Don." He instructed King to rob Lambert and his companions and had another co-defendant drive King to and from the park.
Assistant District Attorney Barry Frankenstein, Deputy Chief of the District Attorney's Violent Criminal Enterprises Bureau, along with Assistant District Attorney Diana Schioppi prosecuted the case, under the supervision of Assistant District Attorneys Jonathan Sennett, Bureau Chief, Michelle Goldstein, Senior Deputy Bureau Chief, and under the overall supervision of Executive Assistant District Attorney for Investigations Gerard Brave.