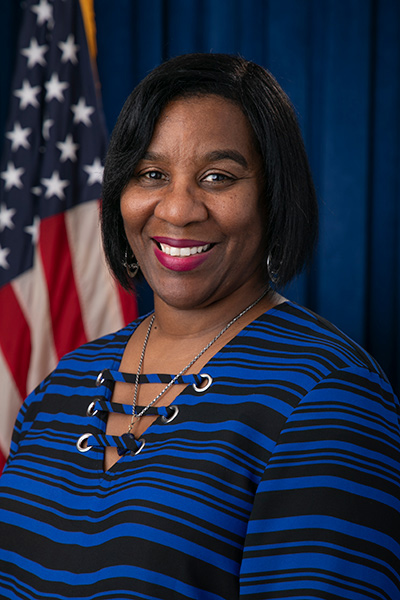 EXECUTIVE ASSISTANT DISTRICT ATTORNEY OF THE COMMUNITY PARTNERSHIPS DIVISION
Ms. Babb has more than 25 years of experience in criminal justice, particularly related to adolescents. As the Queens Borough Chief of the New York City Law Department- Office of Corporation Counsel, Ms. Babb was the legal, strategic and policy advisor for the office. She assisted in the development and implementation of the Raise the Age Law. She supervised the overall operations of the office, including managing attorneys, their cases and the disposition of those cases.
In 1994, Ms. Babb became an assistant district attorney with the Brooklyn District Attorney's Office, where she tried more than 30 felony cases, including homicides and sex offenses. Ms. Babb's promotions included becoming the Deputy Bureau Chief of the Early Case Assessment Bureau, the Deputy Bureau Chief of Criminal Court, Grand Jury, the First Deputy Bureau Chief of Major Narcotics Investigations and ultimately the Executive Assistant District Attorney of the School Advocacy Bureau, where she was responsible for all prosecutions of school-related crimes and juvenile offenders cases in Kings County.