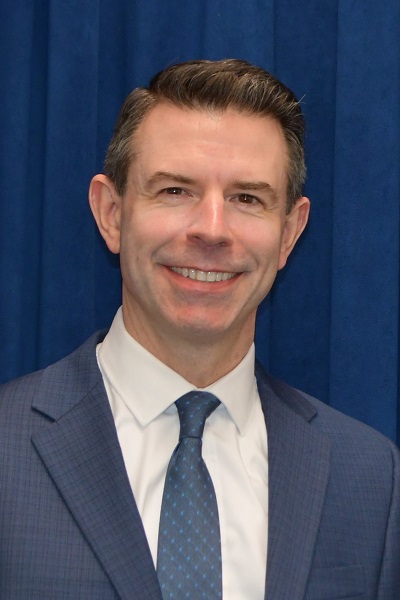 EXECUTIVE ASSISTANT DISTRICT ATTORNEY OF THE MAJOR CRIMES DIVISION
Mr. Clark attained a Bachelor of Arts Degree from Rutgers University followed by a law degree from the University of Miami School of Law. He has been with the Queens District Attorney's Office since 1996. In his 26-year career he has prosecuted and secured trial convictions of all types of criminal offenders for crimes such as murder, assault, robbery, burglary, kidnapping, and weapons possession.
Mr. Clark spent 11 years in the Homicide Bureau where he exclusively prosecuted murder cases. During that time, he prosecuted and convicted criminal defendants who committed murder related to shootings, stabbings, sexual assaults, robberies, and gang related activity. Notably in 2012 he convicted after trial two gang members who, during a gang related shooting, shot and killed an innocent 13-year-old boy walking home from school.
Prior to being named Executive Assistant District Attorney for the Major Crimes Division he was a Bureau Chief in charge of the Career Criminal Major Crimes Bureau where he supervised 17 prosecutors and support staff prosecuting recidivist violent criminals subject to enhanced sentencing based on their prior felony convictions.
He has received numerous awards and recognitions for his trial work including a 2018 award from the Federal Bureau of Investigation (FBI) for securing a murder conviction after trial in a cold case homicide from 1991and in 2022 he received an award from the Detective Endowment Association (DEA) for a murder conviction following the trial of a man responsible for the murder of an on-duty New York City Police Department Detective.