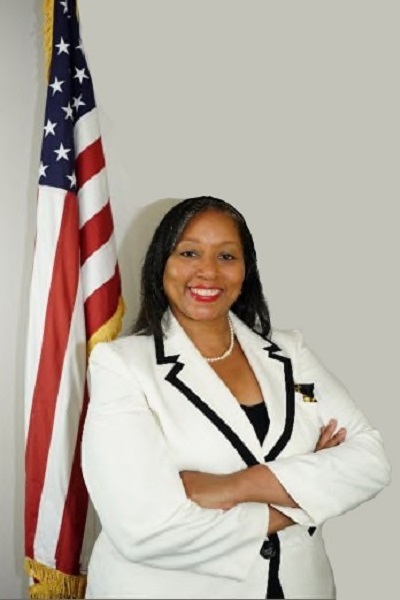 EXECUTIVE ASSISTANT DISTRICT ATTORNEY OF THE SPECIAL PROSECUTIONS DIVISION
Joyce Smith serves as the Executive Assistant District Attorney for the Special Prosecutions Division of the Queens County District Attorney's Office. She recently rejoined the office where she began her legal career in 1996. During her time with the office, Ms. Smith specialized in prosecuting domestic violence cases, handling appellate litigation, and eventually focusing on community engagement as Unit Chief in the Special Prosecutions Division. Before coming back to Queens, Ms. Smith was selected as Chief of the Trial Division, and later, Chief of the Special Victims Division in the New York County District Attorney's Office.
In June 2021, Ms. Smith was appointed to serve as the Acting District Attorney of Nassau County. In that capacity, she was the chief law enforcement official for Nassau's 1.4 million residents, managing more than 450 attorneys, investigators, and administrative staff, prosecuting more than 30,000 cases annually, with a budget of more than $50 million. During her tenure as Acting District Attorney, she enacted Nassau's first pre-arraignment diversion program, initiated significant investigations to combat violent crime, promoted enhanced services to the victims of gender-based violence, led initiatives to improve the diversity and inclusiveness of the office, and championed legislation to increase juror pay.
With a robust background in both criminal and civil justice, Ms. Smith previously served for four years as a staff attorney in the U.S. Commission on Civil Rights' Office of the General Counsel, where she investigated and recommended best practices for police-community relations and law enforcement, and three years as Executive Director for the Bronx Family Justice Center in New York City, as well as the Assistant Commissioner/Deputy Chief of Staff for the Mayor's Office to Combat Domestic Violence.
Ms. Smith is currently an Adjunct Professor for Hofstra University's Maurice A. Deane School of Law and Nassau Community College, where she teaches various courses in law and criminal justice. She previously taught undergraduate criminal justice courses for Monroe College and the University of Maryland. Ms. Smith was raised in Hollis, Queens, and is a graduate of New York City public schools, Adelphi University and Howard University School of Law.